Barton IT Services are proud to be resellers of Malwarebytes.
Malwarebytes for Windows is a next-generation antivirus replacement. The first of its kind for home users, Malwarebytes for Windows employs four independent technology modules—anti-malware, anti-ransomware, anti-exploit, and malicious website protection—to block and remove both known and unknown threats.
The premium version (available for around £30 per year) provides the following:
Real-time protection
Detects malware automatically, before it can infect.
Anti-exploit
Shields vulnerable systems and software from exploit attacks.
Anti-ransomware
Stops ransomware attacks before your data is held hostage.
Malicious website protection
Prevents access to and from known malicious webpages.
Anti-malware/Anti-spyware
Detects and removes malware and advanced threats.
Anti-rootkit
Removes rootkits and repairs the files they damage.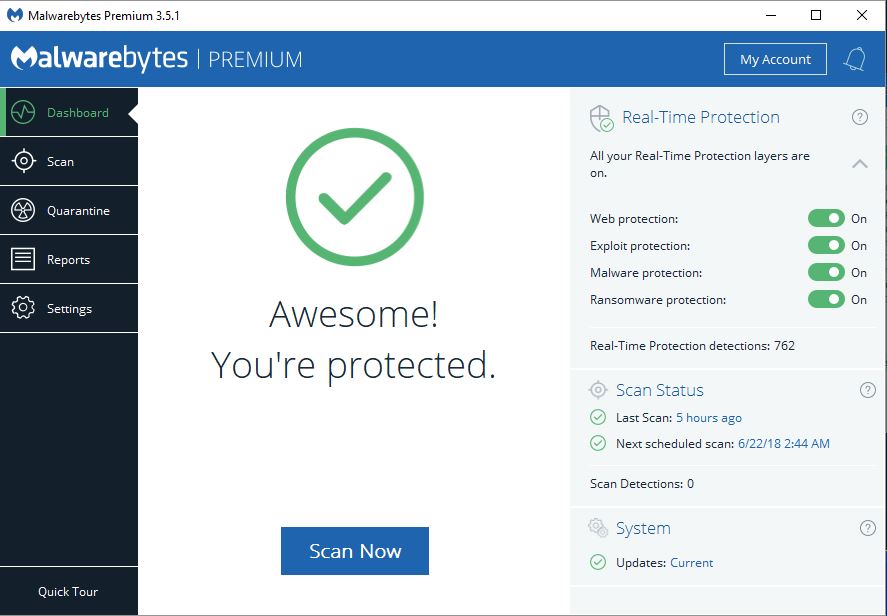 Malwarebytes is also available for Mac and Android and we can offer a bulk discount, please ask!